Students in local schools found to be just as happy as their counterparts in international schools
Many parents want to create a smooth path for their children and remove all obstacles to achievement along the way.
While choosing the right school is one of the biggest and most overwhelming decisions a parent can make, there is a common misconception in Hong Kong that test-driven local schools are all work and no play.
But that may not be the case.
Anson Ho Chun-hei, 10, is an innovation and technology enthusiast, who goes to Baptist Rainbow Primary School in Wong Tai Sin where his creativity and eagerness to learn is recognised and encouraged by his teachers.
"The school recently recommended I take part in the Science, Technology, Engineering and Maths contest and I came second in its creative challenge," the Primary Six student says with a big smile on his face.
"I love to learn, it's exciting when I figure something out on my own and think outside the box, instead of being confined to a certain curriculum."
His mother, sitting by his side, is also pleased. Ivy Chee, who grew up with intense examinations in Hong Kong, didn't want her son to experience what she had gone through as a child.
"It's easy to get caught in the competitive local system but I think it is up to the parent to choose whether they want to put their children under that kind of unnecessary pressure," Chee says.
On a school night, Ho usually spends around two to three hours on homework and studying. The rest of the night is dedicated to family and play time.
That is still the case even asa set of tests Primary Six students take in the hope of getting into a higher band secondary school draw nearer.
While Ho has private art and piano lessons, his parents did not hire any academic tutors because they believe accomplishments are not based purely on examination scores.
"We don't need him to pass with flying colours, we want him to learn through interest," Chee says.
This view is shared by another parent, John Fei.
The father of two, is originally from New York. Having experienced different education systems, the Chinese-American decided to enrol his daughters in an international school in Ho Man Tin.
"I don't have anything against Hong Kong's traditional ways of teaching, we just want our kids to be well rounded," he says.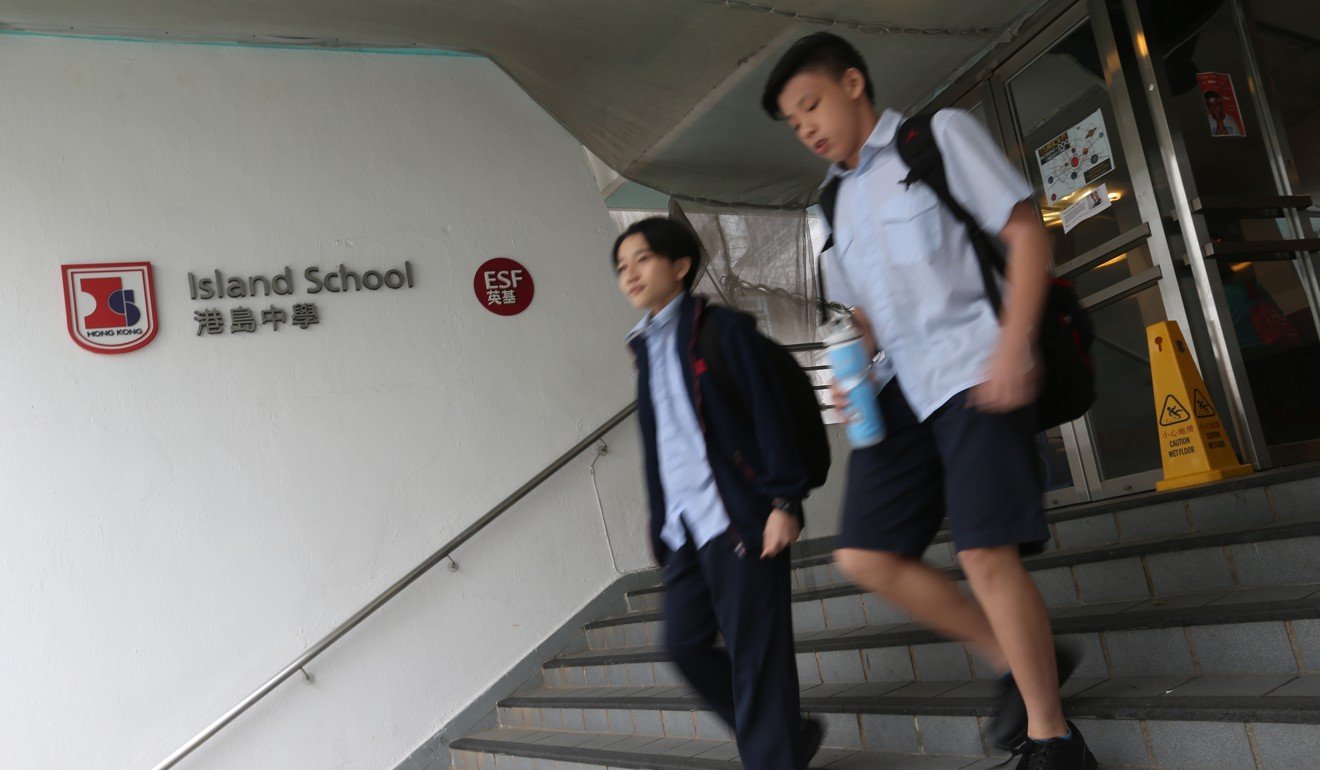 This move is appreciated by the girls, especially his elder daughter, Jodie Fei.
"I enjoy coming to school because our teachers motivate us and encourage us to learn and to solve problems by drawing on relevant subject areas,"she says. "We don't need to do much homework and we still have time to enjoy our lives.
"If you just drill students, you're only forcing them to know the information and they won't really enjoy learning, so they might forget it after a while. But if you encourage students and interest them in this subject, they remember it, they will like it and they will want to learn."
It's not all play at the Stamford American School though. On Wednesdays, there are spelling quizzes based on words students have chosen throughout the week.
Every night, Fei buries her head in her homework and studies for around an hour.
"I prepare and study spelling every night. Sometimes we have different topics, we have to spell words from our books. We pick interesting words and then write them down and find their definitions."
Even though the family can spare themselves the stress of secondary school allocation for their elder daughter, college placement is already on their minds.
A good education does not always mean giving students a lot of homework or teaching them a more difficult curriculum, it means allowing them to explore their interest, they say.
"Grades are just a number. We want our kids to be happy and enjoy their childhood."
via: 2017-11-27 [South China Morning Post] : You don't have to go to an international school to enjoy a creative learning environment in Hong Kong